June is always a month full of great celebrations–not only weddings and graduations but other great events that celebrate family, culture, mental health and even the environment. Check out the list and links below of the daily as well as monthly observations.
Daily Holidays & Observations
Atlantic Hurricane Season Starts – June 1 – November 30, 2021
Global Day of Parents – June 1
Children's Awareness Memorial Day/Stand for
Children Day – June 1
Say Something Nice Day – June 1
Corpus Christi –June 3
National Gun Violence Awareness Day – June 4
National Donut Day – June 4 – 5
Best Friends Day – June 8
St. Columba of Iona – June 9
Sacred Heart of Jesus – June 11
Family History Day – June 14
Flag Day – June 14
World Blood Donor Day – June 14
Saint Vladimir Day – June 15
Guru Arjan martyrdom – June 16
Autistic Pride Day – June 18
Dollars Against Diabetes Day – June 18-20
Juneteenth Independence Day – June 19
New Church Day – June 19
World Sickle Cell Day – June 19
Father's Day – June 20
First Day of Summer – June 20
Pentecost – June 20
World Humanist Day – June 21
First Nations Day – June 22
Litha- Yule-*Wicca/Neo Pagan – June 22
Saint John the Baptist – June 24
Feast Day of Saints Peter and Paul – June 29
Monthly Observations
African American Music Appreciation Month
Alzheimer's & Brain Awareness Month
Cataract Awareness Month
Child Vision Awareness Month
Children's Awareness Month
Effective Communications Month
Entrepreneurs "Do It Yourself" Marketing Month
Fireworks Safety Months
Great Outdoors Month
International Childhood Cancer Awareness Month
International Men's Month
LGBTQIA Pride Month
Men's Health Education and Awareness Month
National Camping Month
National Candy Month
National Caribbean-American Heritage Month
National Fruit & Veggies Month
National Migraine and Headache Awareness Month
National Oceans Month
National Pet Preparedness Month
National Safety Month
PTSD Awareness Month
Professional Wellness Month
Observance Highlights
June is LGBTQIA Pride Month
Throughout June, Pride Month is celebrated in commemoration of the Stonewall riots in Manhattan in1969. Communities across the country hold parades, workshops, celebrations, and concerts. Marches for civil rights and awareness take place.
The month is a time to remember those who paved the way for the LGBTQIA community and continue to do so. It's a time for education and breaking down barriers as well as looking back at the changes to see what more work still needs to be done.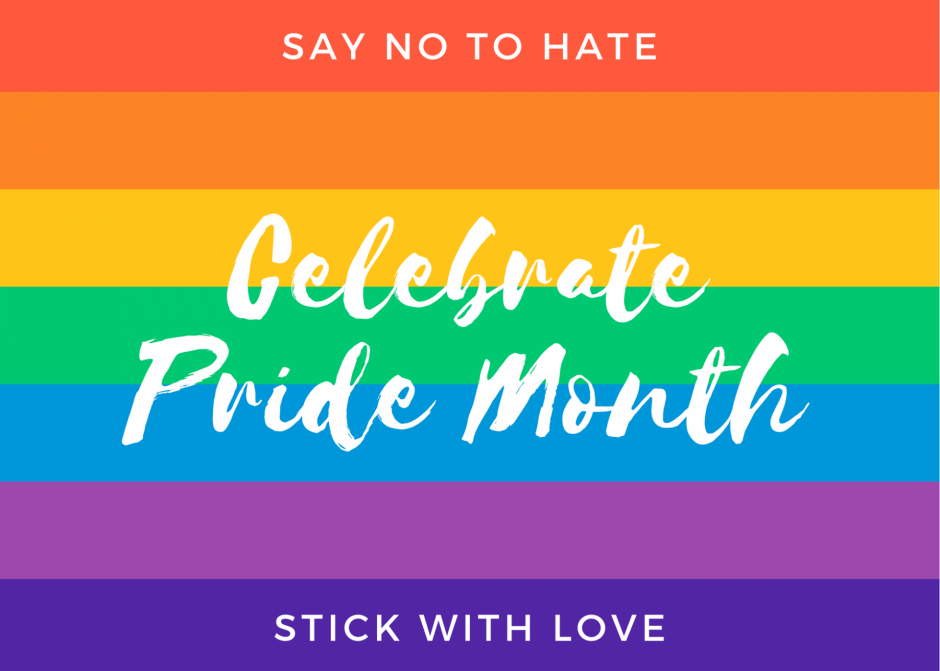 HISTORY
The Stonewall Riots were sparked by the police raid of the Stonewall Inn in New York City on June 28, 1969. The bar had a reputation for being friendly to the LGBT community, but in the 1960s in New York, certain behavior was considered inappropriate and even illegal.
Once the raid began, it soon led to a riot that raged for six days. While the riots weren't an organizing force for a civil rights movement, it was a rallying point.
HOW TO OBSERVE
Join a seminar or parade near you. See how you can make a difference. Use #Pride Month to share on social media.
National Safety Month
Each week, throughout National Safety Month in June, is an opportunity to make a difference in your home, work, and community. Identifying risks around the home or improving safety standards at home and in your community protects everyone. Whether we increase first aid and emergency awareness through drills or provide water safety tips for summer recreation, we're taking steps to provide a safer neighborhood.
HOW TO OBSERVE
• Hold drills at home to help children know what to do in the event of-
» fire
» tornado
» medical event
» another natural disaster
• Volunteer to participate in community emergency preparedness events
• Put together a first aid kit
• Take a CPR class
• Teach someone to change a tire properly and safely
• Learn about proper storage and disposal of medications
• Take a defensive driving course
• COVID-19 precautions (staying up on CDC information)
#NationalSafetyMonth and #GETinvolved